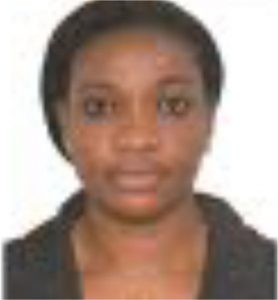 Rachael Ojoma Ameh is a pharmacist by profession and the head of Inpatient Pharmacy Unit Garki Hospital Abuja. She holds a bachelor of pharmacy (B.Pharm) Degree from the University of Jos, Diploma in data processing and Masters in Public Health (in view) from the University of Liverpool, United Kingdom. She has over nine years of hospital, community pharmacy and pharmacy management experiences and advanced knowledge of medicines andmedical concepts.
She has worked in some medical institutions which includes:
First Consultant Hospital, Lagos (2005-2007). Designation: Clinical pharmacist.
Roding Hospital, Victoria Island, Lagos (2008-2009). Designation: Acting Head of Pharmacy.
The Reddington Multi-Specialist Hospital, Victoria Island (2012-2013). Designation: Clinical /Ward pharmacist.
Her career goal is to become a model health care practitioner for promotion and delivery of health care services in Nigeria. She is a member of pharmaceutical society of Nigeria (PFN) and also an alumnus of pharmaceutical association of Nigerian Students (PANS).