Health Aid For All Initiative, HAFAI is a non-governmental organization (NGO) that has been in existence since 2006 in Abuja, Nigeria and executes projects directly through collaborations with government and non-governmental institutions within and outside the country.
As part of our effort to build a society where everyone has the right to a healthier life, we are centered on improving the health and wellbeing of both children, young adolescent girls/boys and women/men in the promotion of sexual and reproductive health and right education programs, capacity building, gender equality, family planning and community development
HAFAI is also focused on human rights awareness and sensitization program on Gender based violence (GBV), Menstrual Hygiene Management (MHM), breast and cervical cancer screening services, enterprise training on the production, utilization and distribution of reusable menstrual kits, with advocacy against Female Genital Mutilation (FGM), and breaking the silence, stigma, taboos and negative assumptions associated with menstruation/MHM, and empowerment programs.
In the course of our work, we have reached at least 38,296 adolescent girls, women, men and boys in schools, Internally Displaced Persons (IDP) camps, and communities across the country/Nigeria with our menstrual hygiene training program and have distributed over 26,084 reusable menstrual kits to young girls and women in order to help keep them in school and make menstrual material handy for the promotion of good reproductive health and menstrual hygiene management system. We have also reached more than 1,000 young girls through Her Story radio program.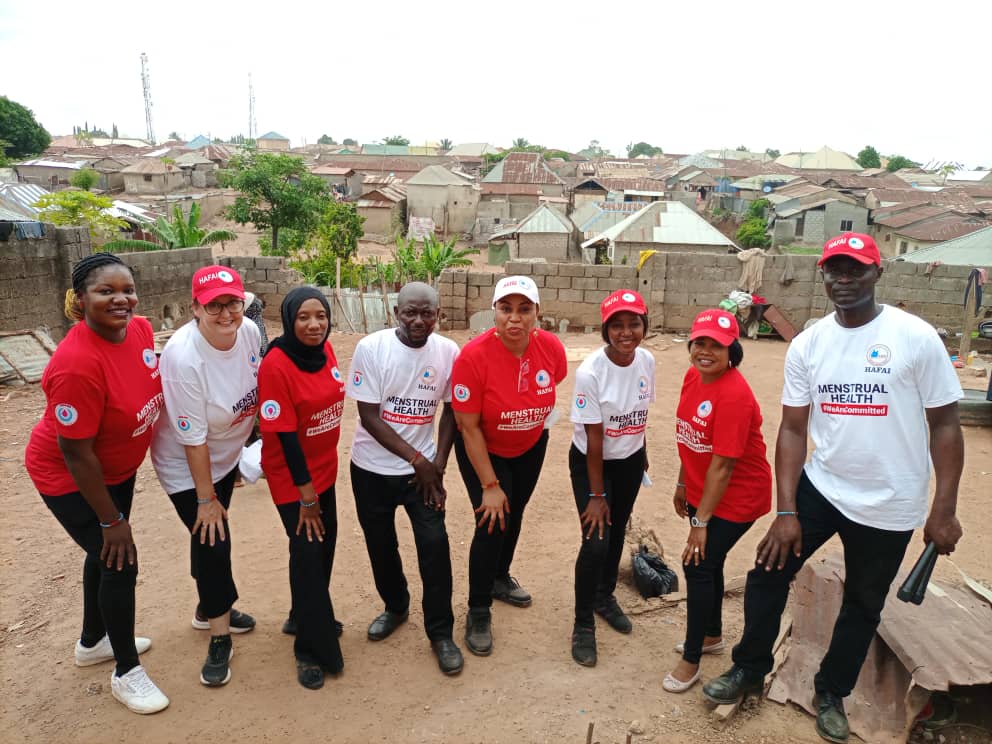 During the first and second quarter of 2022, our organization conducted the following programs; Black History Month (BHM) in February, Menstrual Hygiene Day (MHD) was celebrated in May, and HerStory Radio Program which is still ongoing.