Communicable and Non-Communicable Diseases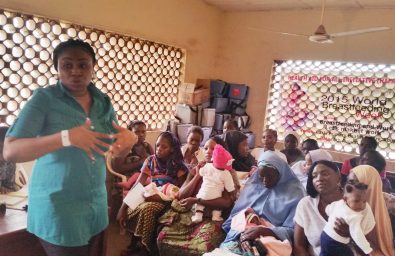 World health statistics report 2012 shows the growing problem of non communicable disease burden. According to the reports 1 in 3 adults have raised blood pressure a condition that causes about half of all deaths from stroke and heart disease.
The report further shows a dramatic increase in the conditions that trigger heart disease and other chronic illness particularly in low income and other African countries where as much as half of the adult population has high blood pressure.
In Africa however, up to 50% of adults are estimated to have high blood pressure most of which remains undiagnosed.
In Africa however, up to 50% of adults are estimated to have high blood pressure most of which remains undiagnosed. Although these cases could be treated with low cost medications which can significantly reduce the risk of death and disability from heart disease and stroke.
There were about 80 million patients with hypertension in Sub-Saharan Africa in the year 2000, and based on
current epidemiological data this figure may rise to 150 million by 2025 (www.ncbi.nlm.nih.gov/pubmed/18300516). This increase in the incidence of hypertension appears to be closely correlated with aging of the population as well as with increasing number of obese or overweight persons.
Furthermore, the World Health Organization (WHO) has predicted a rise in the prevalence of diabetes worldwide that is expected to affect over 300 million people by 2025 (www.who.int/mediacentre/factsheet/fs236/). This alarming progression is more flagrant in developing countries especially in Sub-Saharan Africa.
Type II diabetes, the most prevalent form of diabetes, has its attendant complications such as cardiovascular disorders, limb amputations and stroke.
Furthermore, obesity, which is a major predisposing factor for type II diabetes, hypertension and other cardio vascular pathologies, may also reach epidemic proportions in the near future. Other predisposing factors that have been implicated in the rise of these non – communicable diseases include sedentary lifestyle, excess caloric intake, diets rich in fat & cholesterol and religious/cultural beliefs.
During one of our free medical outreach programs in some rural communities in Abia State Nigeria, we encountered a case of a middle-aged woman who presented with an advanced stage of breast cancer which was already ulcerated and fungating. She did not know she had cancer and upon further interrogation, she attributed her ailment to a "curse" by her enemies.
There are many more of these cases and other ailments caused by ignorance which ordinarily could have been prevented if there had been proper awareness and enlightenment.